[amazon_link asins='1548070688′ template='ProductAd' store='slazarus00703-20′ marketplace='US' link_id='33f1d746-6f7a-11e7-95a0-6798a5e02722′] The Prince, by Niccolo Machiavelli, is a 16th-century political treatise. The Prince is sometimes claimed to be one of the first works of modern philosophy, especially modern political philosophy, in which the effective truth is taken to be more important than any abstract ideal. It was also in direct conflict with the dominant Catholic and scholastic doctrines of the time concerning politics and ethics. The Prince has the general theme of accepting that the aims of princes—such as glory and survival—can justify the use of immoral means to achieve those ends. Although it is relatively short, the treatise is the most remembered of Machiavelli's works and the one most responsible for bringing the word "Machiavellian" into usage as a pejorative.
It even contributed to the modern negative connotations of the words "politics" and "politician" in western countries. In terms of subject matter, it overlaps with the much longer Discourses on Livy, which was written a few years later. Machiavelli emphasized the need for realism, as opposed to idealism. Along with this, he stresses the difference between human-beings and animals since "there are two ways of contending, one in accordance with the laws, the other by force; the first of which is proper to men, the second to the beast".
In The Prince, he does not explain what he thinks the best ethical or political goals are, except the control of one's own fortune, as opposed to waiting to see what chance brings. Machiavelli took it for granted that would-be leaders naturally aim at glory or honor. He associated these goals with a need for "virtue" and "prudence" in a leader, and saw such virtues as essential to good politics and indeed the common good. That great man should develop and use their virtue and prudence was a traditional theme of advice to Christian princes. And that more virtue meant less reliance on chance was a classically influenced "humanist commonplace" in Machiavelli's time, as Fischer says, even if it was somewhat controversial. However, Machiavelli went far beyond other authors in his time, who in his opinion left things to fortune, and therefore to bad rulers, because of their Christian beliefs.
He used the words "virtue" and "prudence" to refer to glory-seeking and spirited excellence of character, in strong contrast to the traditional Christian uses of those terms, but more keeping with the original pre-Christian Greek and Roman concepts from which they derived. He encouraged ambition and risk taking. So in another break with tradition, he treated not only stability but also radical innovation, as possible aims of a prince in a political community. Managing major reforms can show off a Prince's virtue and give him glory. He clearly felt Italy needed major reform in his time, and this opinion of his time is widely shared. Machiavelli's descriptions in The Prince encourage leaders to attempt to control their fortune gloriously, to the extreme extent that some situations may call for a fresh "founding" (or re-founding) of the "modes and orders" that define a community, despite the danger and necessary evil and lawlessness of such a project. Founding a wholly new state, or even a new religion, using injustice and immorality has even been called the chief theme of The Prince.
Machiavelli justifies this position by explaining how if "a prince did not win love he may escape hate" by personifying injustice and immorality; therefore, he will never loosen his grip since "fear is held by the apprehension of punishment" and never diminishes as time goes by. For a political theorist to do this in public was one of Machiavelli's clearest breaks not just with medieval scholasticism, but with the classical tradition of political philosophy, especially the favorite philosopher of Catholicism at the time, Aristotle. This is one of Machiavelli's most lasting influences upon modernity. A must-read classic of world literature.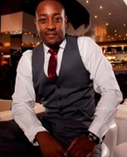 Founder of Lazarus Enterprises Group and head of strategy at Apex Media 365, also Apex Marketing Pro, a leading digital marketing firm.
We have developed a system to help small businesses and local companies connect with potential clients and customers who truly need their goods or services, which will in-turn increase the company's net worth with a lot more ease and control.
We do this through utilizing Gorilla marketing tactics and technology to measure the return on investment.
To schedule a free 30-minute Marketing Tune-up, call us: 1-888-256-4202