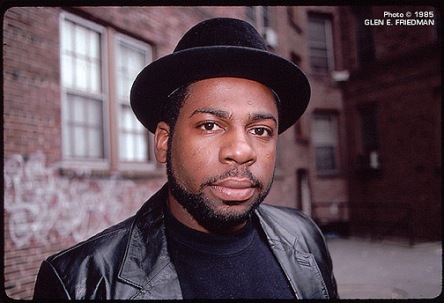 17 years ago Jam Master Jay's iconic career was cut short in a Queens, New York, studio in the same neighborhood where he made a name for himself alongside legendary rap group Run-DMC. On the anniversary of one of hip-hop's most tragic unsolved murder, we take a look back at the life and legacy pioneering DJ Jam Master Jay left behind.
In the days following the murder of Jam Master Jay, police, the local community and the music world all seemed to agree that whoever committed the brutal crime was going to be caught.
The killing of the beloved DJ/producer, in the neighborhood that success had never pried him from, seemed to cross every line that might prevent witnesses from cooperating with police. It was an intolerable offense, and everyone was confident that there would quickly be an answer to the question: Who killed Jam Master Jay?
Six months later, that answer still has not come. Since Jam Master Jay was shot and killed in his Jamaica, Queens, recording studio on October 30, 2002 the case has offered more questions than answers. Has the killer's trail gone completely cold? Or are detectives carefully lining up their chess pieces before making an arrest?
Jam Master Jay (born Jason Mizell), the hugely influential DJ and producer, was by most accounts one of the most well-liked men in hip-hop. There's a reward of more than $300,000 — funds raised by the Hip-Hop Summit Youth Council, the New York Police Department and a coalition spearheaded by rap mogul Russell Simmons — for information leading to an arrest and conviction. Given that the murders of two other rap legends, Tupac Shakur, and the Notorious B.I.G., have been unsolved since 1996 and 1997, the Mizell family and the entire hip-hop community are asking if Jay's death is fated to be yet another case of a slain hip-hop icon whose killer goes unpunished.
Officially, the NYPD is guarded. "The investigation is ongoing," a department spokesperson said. "It's an open, active case, being worked out of 103rd Precinct."
Veteran detectives interviewed by MTV News were more outspoken. "The police department right now is at a standstill in the case," said Derrick Parker, a retired NYPD detective who spent several years working hip-hop-related cases within the department's Gang Intelligence Unit. "I'm not trying to say that they won't solve it, but the longer it goes by, in my experience, they're getting to the point where they can't take it any further."
According to another NYPD detective familiar with the case, who asked for anonymity: "They do have some leads, but they're bogged down now."
David Thigpen, a Time magazine reporter and author of the just-published biography "Jam Master Jay: The Heart of Hip Hop," observes that the stalled investigation has left a gloom among Jam Master Jay's immediate circle and the hip-hop community in general. "It doesn't seem to have gone too far," Thigpen said. "People are really dejected that nothing has happened yet. But on the other hand, I don't think there's a whole lot of cooperation going on out there in the streets. People are very scared."
Though the police department may be stymied in its effort to bring Jay's killer to justice, many of those closest to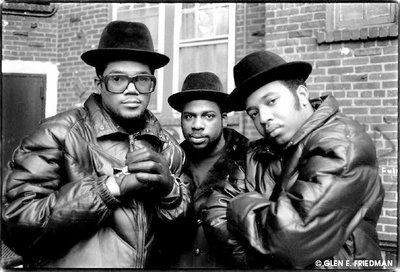 Jay say they have no doubt about the killer's identity — even if they aren't rushing forward to assist the NYPD in locking him up. According to Bill Adler, the veteran hip-hop journalist, a longtime friend of Jam Master Jay's and the author of "Tougher Than Leather: The Rise of Run-DMC": "What I know is that people in the 'hood are absolutely convinced they know who did it. They've known from the very beginning, and the investigation hasn't been able to pin it on this guy."
When Jay — 37 at the time of his death and a father of three — was gunned down, several possible motives and scenarios quickly surfaced in the press. There was speculation that Jay may have been killed in connection to the escalating Murder Inc.-50 Cent beef (50 Cent had been a protégé of Jay's). Another theory had it that Jay owed a debt to an old neighborhood friend named Curtis Scoon and that he was killed following an argument over the money. A third theory pointed the finger at one or more disgruntled rappers with whom Jay had worked who may have killed him over a disputed music publishing advance.
The scenario that has emerged as most probable is financial falling out with Scoon, who was living in Georgia at the time of the murder. "The strongest motive they have right now is that Jay was killed over that debt," said one police source.
"The Scoon theory makes as much sense as anything," explained author Thigpen, who went back to many of Jay's old neighborhood haunts in researching his biography. "I tend to think the simpler explanations are the better with this case. A couple of Jay's friends told me that the falling out was over some Rolex watches that Jay went to get with Scoon, and they wound up getting ripped off. Scoon blamed Jay for the tip-off, and Jay said, 'Listen, we both got ripped off here.' Supposedly, they were both out $15,000. Soon thought Jay was part of the rip-off."
Thigpen added, "Scoon was making phone calls from the South and turning up the heat on Jay shortly before the murder."
Early press accounts had speculated that because Jay had evidently run into tax problems with the IRS, he had gone into a cocaine transaction with Scoon, a suggestion that has left many Mizell family members and friends angry. "Some people were trying to say it was a coke deal, but I don't buy that," Thigpen said. "Firstly, as far as I can tell, Jay didn't use drugs — maybe smoked a little weed. Secondly, this guy was so street-smart, I don't think he would have been dumb enough to buy a large amount of coke with these characters. I think he also realized he had so much to risk with his family, and his business was going well."
Several law enforcement experts are surprised that the investigation has come to a grinding halt, given the fact that there were multiple witnesses to the execution-style shooting, several of whom had close ties to Jam Master Jay.
"That's the thing: there are witnesses," said Parker. "But people have gone on with their lives and they don't feel
like getting involved with this anymore. Some of them have moved up in the music industry and they don't want to go through the innuendo, the negativity in the press."
The former NYPD officer says he also has firsthand knowledge that several witnesses were turned off by the hard-charging attitude taken by the detectives who interviewed them in the days after the murder. "I think the police alienated them somewhat. They came in too hard on them. But then again, that's just the way we act as cops sometimes."
Thigpen paints a more detailed picture about the identities of the witnesses who were in the studio that night. "One of the witnesses is Jay's sister's son," Thigpen said. "His stage name is Boe Skagz. He's actually Jay's nephew, the son of Jay's sister Bonita. The other guy is named Randy Allen, who is one of Jay's best friends from way back. Randy and Jay had an aspiring hip-hop group [called Rusty Waters]. Randy reportedly served some time for something related to cocaine. They were in the studio when this happened. And Randy's sister Lydia High was the one who opened the door and let the killer in.
"Lydia saw what happened, and I think Boe did, and Randy did, too. Lydia opened the door, and whoever [the killer] was, pushed her to the ground. Then he came to Jay and shot him at close range. Jay was playing a video game with a guy named Rincon, and as the shooter tried to flee he got tangled up with Rincon."
(Randy Allen, Boe Scagz and Linda High did not respond to repeated requests for comment.)
In the days following the murder, police issued a description of the gunman: a black male, between 6 feet and 6 feet 2 inches, weighing 180 to 200 pounds, and wearing a black sweat suit and black wool cap. But sources say that no suspect has been picked out of a photo array. "Rest assured, if they had an ID, they'd have made an arrest by now," Parker said.
According to police sources, Scoon has three arrests on his record, including two for robbery, but both robbery charges were dismissed. Scoon's only conviction was for possessing stolen property; he received a conditional discharge.
Despite the strong suspicions directed at Scoon, the NYPD has yet to interview him. "He's lawyered up," said Parker. "He's hired Marvyn Kornberg, a prominent attorney in Queens, who really knows the lay of the land and is a very smart attorney. The cops wanted to speak to his client, and Kornberg's not releasing his client to speak to anyone. He's already told the police, 'If you want to charge him, charge him.' "
Reached at his office in Queens, Kornberg said of Scoon: "He's not cooperating and he's not cooperating. If they want him to come in, let them ask him to come in. But he's not volunteering to come in and give a statement."
The attorney added, "There is no requirement that he cooperate or give a statement to the police. … Once you tell me that a client of mine is a target of your investigation, he's not making a statement."
The 50 Cent Controversy
Many in the hip-hop world were incredulous when they heard that police had offered protection to Jay's controversial ex-protege 50 Cent (which he refused) and had floated a theory that Jay's murder may have been a warning to the dis-spewing lyricist.
"The police were saying they thought there was a possibility that Jay could have been killed to send me a message," said 50 Cent. "You know how [when] you have a body and have no answers, you say, 'Who are his friends and who's his enemies?' Jay didn't have a bad aura around him, so there are no enemies for you to just point out right away. So they said, "Who's his friends?"
Parker maintains that it may also have been a matter of detectives misinterpreting a piece of street slang; he said police had a statement saying "Jam Master Jay has killed over 50 cents" and took that to mean the 27-year-old Queens-born rap star. "They heard the words '50 cents,' but in street terms, that just means $50,000. That's just the street terminology."
On the other hand, police sources say that given 50's criminal history — he served three years on a drug conviction — coupled with the fact that he's been shot and stabbed in recent years, detectives would have been negligent not to interview him as a potential suspect or witness in the case. "I can't say it's far-fetched. 50 Cent's from Queens; Supreme, [a former drug dealer with alleged financial ties to Murder Inc.,] comes out of Queens; [Murder Inc. CEO] Irv Gotti comes out of Queens," said one NYPD source. "But is it the most probable scenario? Absolutely not."
Nevertheless, in the days following the murder, morning radio DJ, and former "Yo! MTV Raps" host Ed Lover was heard on New York's Power 105 stoking the fire of a possible Murder Inc. connection by tearfully accusing Gotti and Ja Rule of being somehow responsible for Jay's death.
"People are very angry out there," Parker said. "The Jam Master Jay case may be handled by the streets.
Somebody might take care of this guy. I've heard that being said: 'The streets may handle it themselves.' "
With emotions still so raw after six months, where does the investigation go from here?
Currently, the case is still being handled by Detective Bernard Porter, out of the 103rd Precinct, with some assistance from the Queens Homicide Task Force. The NYPD maintains a cold case investigations unit, but designating an investigation as "cold" is subjective (cold meaning a case whose investigation has not yielded conclusive results). Retired detective Parker, who worked cold cases for several years in the 1990s, maintains that it is often desirable to bring in a fresh set of eyes to reassess a case file that has exhausted a team of detectives. Moreover, he says, since Jay's murder, the detectives in the 103rd Precinct have "caught fresh cases" — more recent homicides — which means they have less time to devote to the Jam Master Jay file.
Still, experts say, the investigation is unlikely to ever be transferred to a specialized cold case squad.
According to FBI Special Agent Brad Garrett, a renowned authority on cold case homicide investigations, high-profile murders rarely get handed over to the cold case investigators.
"Let's say the NYPD hadn't solved the John Lennon murder in 12 seconds, it would never have got to a cold case," Garrett said, adding that political and media pressure on commanding officers usually keeps the heat on the original investigative team. "Typically it's the low-profile, stranger-on-stranger crimes that don't get solved and become cold cases."
Garrett, who has personally solved numerous long-unsolved homicides, offered one somewhat optimistic note: "I've never been a believer in the notion that because a case gets older it necessarily gets harder to solve."
In fact, one of the mottos of cold case detective work is "Times change, people change." Witnesses who've been reluctant or fearful to talk can walk into a precinct house suddenly willing to cooperate. And co-conspirators can, in time, be induced to turn against one another.
For now, beloved music legend that he was, Jam Master Jay remains merely a statistic — one of an increasing number of murder victims each year whose killers escape justice. According to a U.S. Department of Justice study, "Homicide Trends in the United States," the percentage of murders cleared by arrest has been declining over the past quarter century. The rate of clearance for murders in 2000 was 63 percent, down from 79 percent in 1976. In 2000, according to the study, blacks were six times as likely as white Americans to be victims of homicide.
According to the NYPD, Jam Master Jay's murder was one of 580 homicides in New York City in 2002; police were reluctant to say how many of those remain unsolved.
But hip-hop fans around the world are looking at another ugly statistic: three hip-hop icons murdered in the past decade — zero arrests made.
"That's the worst thing," said retired detective Parker. "Tupac got killed in Vegas, Biggie got killed in L.A., and now Jay gets killed in New York. And all those murders are still unsolved. I would have at least thought that our New York guys would have solved it. Not to take anything away from Vegas and L.A., but I think we have some of the best law-enforcement minds here and that we can solve anything."
Updates:
Kenneth "Supreme" McGriff (born September 19, 1960) is a convicted American drug trafficker and organized crime figure. McGriff came to prominence in the early 1980s when he formed his own crack-distributing organization which he called the Supreme Team based in the South Jamaica section of Queens, New York.
McGriff is alleged to have had a hand in the 2002 murder of Run-DMC member Jam Master Jay, and was convicted of ordering the 2001 killing of Mobb Deep affiliate E-Moneybags (real name Eric Smith). Federal authorities also accused him in connection with the attempted murder of rapper 50 Cent.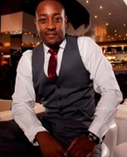 Founder of Lazarus Enterprises Group and head of strategy at Apex Media 365, also Apex Marketing Pro, a leading digital marketing firm.
We have developed a system to help small businesses and local companies connect with potential clients and customers who truly need their goods or services, which will in-turn increase the company's net worth with a lot more ease and control.
We do this through utilizing Gorilla marketing tactics and technology to measure the return on investment.
To schedule a free 30-minute Marketing Tune-up, call us: 1-888-256-4202