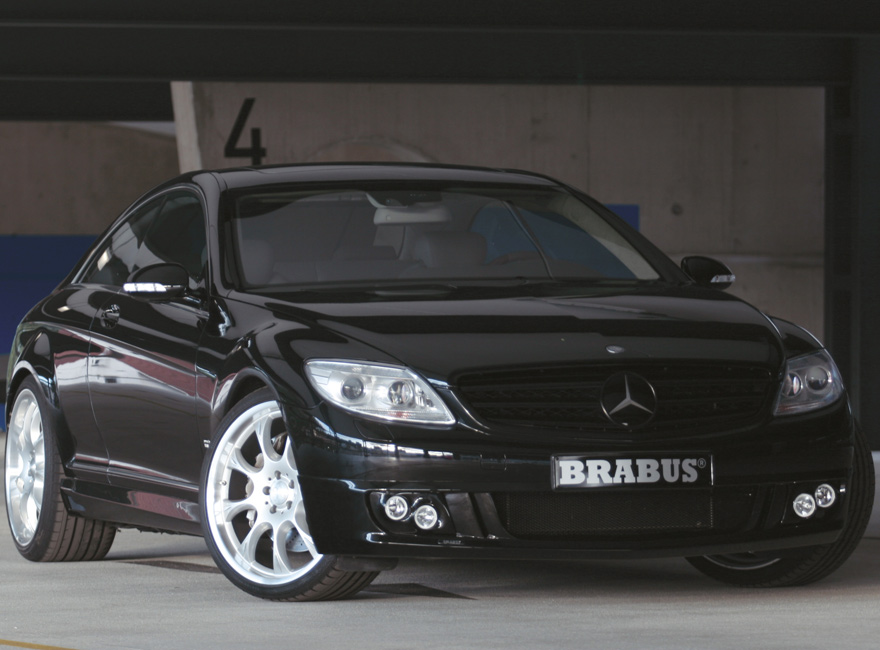 730 hp / 537 kW of power, 1,320 Nm of top and a top speed of 340 km/h: With the Brabus SV12 S Biturbo coupe based on the latest Mercedes CL 600 model Brabus presents the world's fastest and most powerful coupe.
At the heart of this exclusive automobile is the Brabus SV12 S Biturbo engine. It is based on the turbocharged Mercedes 600 twelve-cylinder engine and represents the most powerful street-legal V12 engine in the world. Installing a special Brabus crankshaft with longer stroke, combined with a bigger bore and correspondingly sized forged pistons, increases displacement from 5.5 to 6.3 liters. Further engine modifications also include precision-machining the cylinder heads and fitting them with four special camshafts.
In addition the engine peripherals are also modified extensively. The modifications include special exhaust manifolds, two larger turbochargers, a high-efficiency intercooler and a high-performance exhaust system with metal catalysts and low back pressure. Extensive bench tests determined the new programming for the engine electronics that not only maximizes power yield but also ensures that the engine meets stringent Euro IV emission limits.
Performance figures of the Brabus SV12 S Biturbo displacement engine speak volumes: A rated power output of 730 hp / 537 kW at 5,100 rpm is just as extraordinary as a peak torque of 1,320 Nm at just 2,100 rpm. In the car peak torque is limited electronically to 1,100 Nm.
Power is transferred to the rear wheels via a modified five-speed automatic transmission. The optionally available Brabus locking differential optimizes traction. All Brabus drivetrain elements are operated with ARAL high-performance lubricants.
The Brabus S V12 S Biturbo coupe is not just the most powerful; it is also the fastest street-legal of its kind. 0 – 100 km/h in 4.0 seconds, 200 km/h after just 11.9 seconds and an electronically limited top speed of 340 km/h are all without equal.
The enormous performance of the Brabus SV12 S Biturbo coupe places exceptionally high demands on the aerodynamic-enhancement parts that were developed in the wind tunnel. The sophisticated shape of the Brabus front apron reduces lift on the front axle and improves engine and front brake cooling due to its large air inlet. Integrated fog lamps and high beams lend the car a characteristic appearance and further improve active safety by optimizing illumination of the road.
The Brabus rocker panels optimize the airflow along the sides and feature integrated entrance lights for safe entering and exiting of the vehicle in the dark.
The Brabus rear apron sports custom-tailored cutouts for the Brabus quad sport exhaust. Three LED lights integrated into the apron are also activated via the keyless fob. An understated rear spoiler rounds out the sophisticated Brabus aerodynamics concept, and reduces lift on the rear axle for further improved directional stability at high speeds.
The enormous performance of the Brabus SV12 S Biturbo coupe is kept safely in check at all times thanks to custom-tailored solutions for tires, suspension and brakes. Among them are Brabus Monoblock light-alloy wheels with diameters of 18, 19, 20 or 21 inches. The largest tire/wheel combination features Brabus Monoblock VI and E wheels in sizes 9Jx21 in front and 10.5Jx21 on the rear axle. The largest corresponding tires are size 265/30 ZR 21 in front and size 295/30 ZR 21 in the rear. Brabus recommends Pirelli and YOKOHAMA high-performance tires.
The Brabus module for the standard ABC suspension is specifically calibrated to these high-performance tires, and lowers the ride height of the two-door by some 25 millimeters. For further optimized active safety the Brabus SV12 S Biturbo coupe can be equipped with the Brabus high-performance brake system. Maximum fade-free stopping power is provided on the front axle by 380 x 36 millimeter discs and 12-piston aluminum fixed calipers. The rear features 355 x 28 millimeter discs and six-piston aluminum fixed calipers.
Brabus also fulfills any requests imaginable when it comes to exclusive interior options. The list of products ranges from scuff plates with illuminated Brabus logo or an ergonomically shaped sport steering wheel to an exclusive customized interior crafted from soft yet durable Brabus Mastik leather and the finest Alcantara.
The Brabus SV12 S Biturbo coupe can be ordered as a complete car starting at 178,980 Euros or can be built based on an existing current CL 600 model.
2008 Mercedes CL65 AMG w/ 22″ Lowenhart wheels and Lorinser kit. In Sixth Gear (ISG) provides custom aftermarket performance parts for Mercedes, BMW, Lamborghini, Ferrari, Aston Martin, Porsche and more.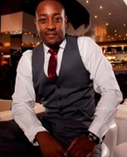 Founder of Lazarus Enterprises Group and head of strategy at Apex Media 365, also Apex Marketing Pro, a leading digital marketing firm.
We have developed a system to help small businesses and local companies connect with potential clients and customers who truly need their goods or services, which will in-turn increase the company's net worth with a lot more ease and control.
We do this through utilizing Gorilla marketing tactics and technology to measure the return on investment.
To schedule a free 30-minute Marketing Tune-up, call us: 1-888-256-4202