The upset of the century by KO in round 1 of 15…..It was May 25, 1965,
Because of the unexpected (if not controversial) ending of the first bout, boxing authorities ordered a second bout, this time with Cassius Clay (now Muhammad Ali) as the defending world champion and Liston as the challenger. The bout was scheduled for November 1964, but Ali needed emergency surgery for a strangulated hernia. The fight was postponed until the following May and rescheduled for a site in Boston, Massachusetts. However, since the promoters did not have a license in Massachusetts, the fight eventually was held in a small auditorium in Lewiston, Maine, the state's second-largest city, on May 25, 1965.
As a result of the remote location (140 miles north of Boston), only 2,434 fans were present, setting a [still] all-time record for the lowest attendance in a world championship fight.
This proved to be one of the most controversial fights in history. Midway through the first round, Liston fell to the canvas, in what many have argued was not a legitimate knockdown. Referee Jersey Joe Walcott, a former world heavyweight champion himself, seemed to be confused after he sent Ali to a neutral corner and the champion refused, instead of standing over his fallen opponent and yelling at him to get up, then posing over him with his fists in the air celebrating the knockdown. Walcott took 20 seconds to figure out what to do, and by then Liston had gotten to his feet and resumed boxing. Nat Fleischer, a publisher of The Ring, finally told Walcott that Liston had spent more than the requisite 10 seconds on the canvas, and Walcott stopped the fight — awarding Ali a first-round knockout.
The blow that ended the match became known as "the phantom punch" since most people at ringside did not see it. Many continue to claim that Liston had bet against himself and "took a dive" because he owed money to the mafia, and others believe that he feared for his safety from Nation of Islam extremists and just wanted to extricate himself from the entire situation. Slow motion replays show Ali connecting with a quick, chopping right to Liston's head as Liston was moving toward him, and show that Liston was unsteady when he finally got to his feet (Ali appeared to connect with four additional unanswered punches before Walcott belatedly declared the knockout and an end to the contest).
However, it remains inconclusive to this day as to whether the blow was a legitimate knockout punch, so historians and analysts continue to argue the results of this rematch. In his book Ghosts of Manila, Mark Kram included an interview he held with Liston years after the fight. In the interview, Liston claimed to have taken a dive because of his fear of retaliation from the Nation of Islam, the Black Muslim sect that was managing Ali's career.
This statement has never been substantiated, however.
Muhammad Ali training with Drew Bundini Brown for Sonny liston. Also Ali meeting the beatles.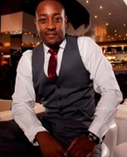 Founder of Lazarus Enterprises Group and head of strategy at Apex Media 365, also Apex Marketing Pro, a leading digital marketing firm.
We have developed a system to help small businesses and local companies connect with potential clients and customers who truly need their goods or services, which will in-turn increase the company's net worth with a lot more ease and control.
We do this through utilizing Gorilla marketing tactics and technology to measure the return on investment.
To schedule a free 30-minute Marketing Tune-up, call us: 1-888-256-4202