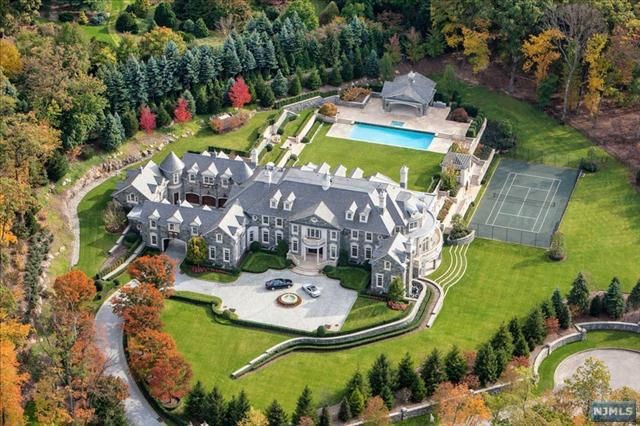 Beverly Hills 90210? That's so '90s.
If you're looking for a pricey place to hang these days, try Alpine 07620.
The tiny New Jersey town ranked No. 1 this year on the Forbes.com list of the nation's most expensive zip codes, with a median price of $4.14 million for one of its luxurious mansions.
Its population is just 2,183, but Alpine boasts a large number of athletes, rappers, and bold-faced names: Chris Rock, Stevie Wonder, Mary J. Blige, P. Diddy, Patrick Ewing.
Diddy's $7 million dwelling includes eight bedrooms, nine bathrooms, indoor and outdoor pools, racquetball and basketball courts, a home theater, a wine cellar and a six-car garage.
The town may be known for black superstars, but it's nearly 80% white – which Rock has pointed out in his comedy routines.
"My next-door neighbor is a white dentist," he's said. "The only way a black dentist could ever live there would be if he invented teeth!"😡 Not funny at all… but ok Rock on!
The mayor of Alpine, Paul Tomasko, initially didn't want to discuss his Berg's standing on the list, saying, "We make no effort to enter into this kind of competition."
He called back to add: "Alpine is a wonderful place to live and own a home. We're glad Forbes thinks so, too."
Alpine was incorporated in 1903 and actually attracted one other well-known singer before becoming a haven for the wealthy: a busboy named Frank Sinatra, who worked at the local Rustic Cabin.
The news wasn't all good in the exclusive Bergen County enclave across the Hudson River: The economic slump has led to a 23% drop in Alpine housing prices in the last year.
Nationally, among the top 500 priciest zip codes, housing prices were down about 7% in the last year, according to Forbes.com.
The West Village in Manhattan ranked third on the list, with a median housing price of $3.5 million, just behind No. 2 Atherton, Calif., which is part of the greater San Francisco area.
All the top 10 zip codes were found in California, New Jersey or New York City.
The top-ranked spot on Long Island was Bridgehampton, at No. 15, with a median home price of $2.94 million.
And Purchase, in suburban Westchester County, ranked 21st.
Three other Manhattan zip codes – the upper East Side (No. 16), SoHo (No. 18) and NoHo (No. 24) – made the top 25. Add Tribeca to this….
The upper West Side (10023) bucked the downward trend of housing costs, with prices going up about 4% in the last year.
And Beverly Hills 90210 remained on the list, although at No. 5.
Timberline Drive, Alpine NJ 07620
Check out this newly built Alpine, NJ Mansion w/25 car garage designed by renowned architect James Paragano. Click Here
07620 Alpine, NJ
Alpine, NJ has the Lowest Tax Rate in Bergen County
Devils Tower in Alpine, NJ off 9w
The Largest Home in America (Biltmore Estate) Vanderbilt Mansion in Asheville, NC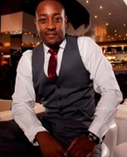 Founder of Lazarus Enterprises Group and head of strategy at Apex Media 365, also Apex Marketing Pro, a leading digital marketing firm.
We have developed a system to help small businesses and local companies connect with potential clients and customers who truly need their goods or services, which will in-turn increase the company's net worth with a lot more ease and control.
We do this through utilizing Gorilla marketing tactics and technology to measure the return on investment.
To schedule a free 30-minute Marketing Tune-up, call us: 1-888-256-4202